H2Ocean Services
Together with our customers we strive to create a memorable and lasting experience. From our base camp at Havgløtt we tailor events and excursions were we emphasise on giving the participants an unforgettable meeting with the spectacular nature you find in the area.
Rangøya is located in Averøy municipality, in close proximity of the Atlantic road and Hustadvika, making it ideal as a starting point for your experience.
H2Ocean Consulting
H2Ocean Consulting is owned and managed by Harald A. Kalvøy. With his long and diverse professional background in trade, service and logistics, H2Ocean Consulting can provide remarkable consultations for our clients.
We deliver consulting services within;
Reputation building and branding.
Supply Chain Management (SCM) and Customer Relationship Management (CRM).
Crisis management and contingency planning.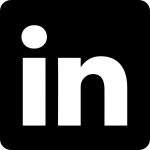 HARALD A. KALVØY
Harald knows the history and the area very well. This provides you with the unique possibility to experience the nature and sites with a capable guide. In addition to providing you with breathtaking views Harald has good knowledge of local cuisine – perfect to round of a day in the nature.